LOCATION
Arriving either the highway A13 or the A84 to Caen, you simply take the N13 to Cherbourg.
In arriving at Bayeux, take exit 36 towards Arromanches.
Follow the road D 516, still direction ARROMANCHES, campingsite is 10kms.

From Ouistreham by ferry, take either direction CAEN for fastest road or the coast road
direction COURSEULLES SUR MER then ARROMANCHES. .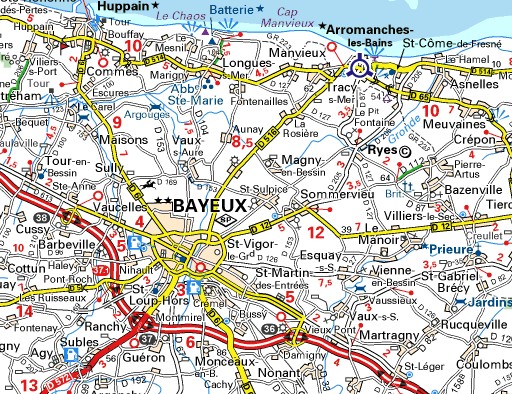 GPS LOCATION
Latitude :
Longitude :
49,3351° N
0.6352° O